In the node detail page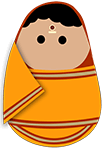 Kannada
Authenticity Slice
Uppu huli dose is served with a generous sprinkling of jaggery, coconut, and a large dollop of butter. Soaking the coriander seeds and dry red chillies overnight gives this dosa its authentic taste.
Trivia Tadka
A popular dish in Mangalore, Udupi huli dose is a prominent breakfast served in many Udupi homes. In fact, Udupi cuisine is one of the most celebrated cui-sines around the world.
Ingredients
Raw rice

(1 cup)

Par-boiled Rice

(1 cup)

Whole green gram (sabut moong)

(1/2 cup)

Husk black gram (urad dal)

(1/4 cup)

Coriander seeds (dhaniya)

(1 tbsp)

Cumin seeds (jeera)

(1 tsp)

Fenugreek seeds (methi)

(1 tsp)

Dry red chillies (sukhi lal mirch)

(5)

Tamarind (imli)

(lemon-sized ball)

Fresh coconut (nariyal) (grated)

(1/2 cup)

Powdered jaggery (gudh)

(1 tbsp)

MTR Haldi/Turmeric Powder

(1 tsp)

Sesame (til) oil

(2 tbsp)

Salt

(to taste)
Method
Soak the rice and dal overnight along with coriander seeds and red chillies.
Drain the excess water and grind the soaked ingredients along with other mentioned ingredients into a smooth batter.
Add salt and mix well.
Heat an iron tawa on low flame, and grease it with sesame oil.
Spoon a ladle full of batter on the centre of the tawa and spread it in a circular motion, just like a regular dosa.
Spread ¼ tsp of oil on the sides of the dosa and allow it to cook covered for 3–4 mins.
Open the lid, flip the dosa and cook for another 2 mins.
Repeat the same method for the entire batch.
Serve it hot, and if you wish you can add your favourite Udupi sambar.
Scroll To Top