In the node detail page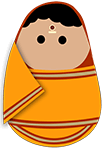 Kannada
Udupi Sambar
Duration: 15 minutes
Serves:

5 to 6 people

Spice Level: Medium
Authenticity Slice
The MTR Sambar Masala is a perfect blend of all the authentic ingredients. To make sambar in a jiffy, use this masala and you can enjoy piping hot sambar in under 15 minutes.
Trivia Tadka
The origin of Sambar is linked to the Krishna Matta in Udupi, Karnataka. The dish was developed by the Shivalli Madhwa Brahmins who traditionally prepared food for Lord Krishna. At the Krishna Matta, the sambar is served free. The basic ingredients used are simple and easily available. Locally grown grains, beans, vegetables and fruits are the hallmark of this divine cuisine. Sambar is usually made without onion and garlic at the Krishna temple but modern households have started adding the small pink sambar/pearl onions for that extra zing.
Ingredients
Pre-cooked veggies of choice

(1 cup)

Tuvar dal (split pigeon pea)

(3/4 cup)

Water

(600 ml)

Imli (tamarind) juice

(2 tsp)

MTR Haldi/Turmeric Powder

(1/2 tsp)

MTR Sambar Powder

(1 tbsp)

Grated coconut

(1/2 tbsp)

Gud (jaggery)

(2 tsp)

Salt

(To taste )

Oil

(1/2 tsp)

For tempering

(1 tsp)

Mustard (sarson)

(4)

Curry leaves (kadipatta)

(1 tbsp)
Method
In a deep pan, add the water, dal, MTR Haldi/Turmeric Powder and oil. Stir and bring the mixture to a boil on a high flame. Then, lower the flame to medium and cook till the dal is done.
Meanwhile, get the sambar paste ready. In a mixie, add MTR Sambar Powder, coconut, gud, a little water and blend well to form a fine paste.
Now, add this paste to the cooked dal and stir to combine on a medium flame.
Add the pre-cooked veggies of choice (onions, tomatoes, lauki, pumpkin). Then add the imli juice. Mix well.
Season with salt and let the dal cook for another 5 mins.
Make the tadka separately. In a pan, heat oil on a high flame. Add sarson and let it splutter, then add kadipatta.
Take off the flame and pour immediately on the sambar. Stir to mix well.
Garnish with hara dhania and serve hot with idli, dosa or steamed rice.
MEAL
7,201

views +

4,218

views +
RELATED RECIPES
4,786

views +

7,099

views +
Scroll To Top