ORIGIN STORY
Pomegranate
What is Pomegranate?
A winter fruit by nature, pomegranate is borne by a deciduous shrub and is one of the healthiest fruits available.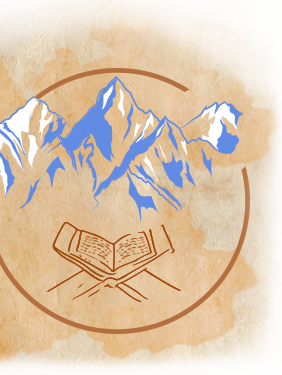 Discovery
Pomegranate's roots can be traced to Persia or modern-day Iran and the Western Himalayas. It has been cultivated for ages in Iran, Iraq, Afghanistan, Pakistan, India, Russia and the Mediterranean region. Since its discovery, pomegranate has been featured in the Quran, Torah and the Homeric Hymns, among others. According to food lore, this fruit represents abundance and posterity.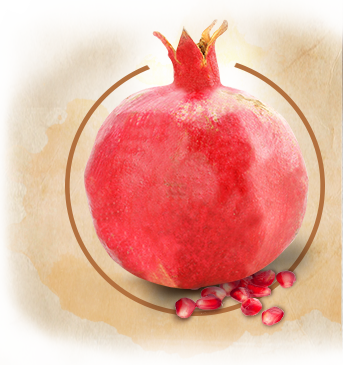 Look and taste
Round in shape with a defined crown sitting on the top proudly like a queen on her throne, the fruit has a colour that varies from the brightest hue of red to sunset yellow-red. This fruit has a delightfully sharp, yet sweet and refreshing after taste.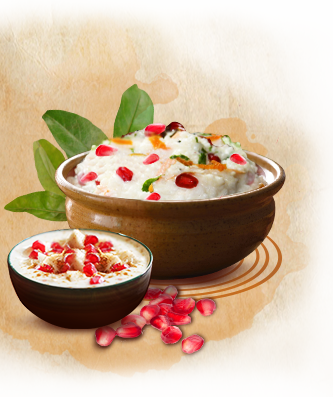 Way to Use It in Cooking
Juiced pomegranate seeds are usually consumed as a refreshing drink. The seeds are also extensively used in food for a subtle sweet 'n' sour taste. You can either find them crushed or sprinkled on salads, curd rice, curries, chutneys and several other vegetarian dishes.
Health Benefits
Pomegranate promotes heart health, boosts immunity and has proven to be an asset against prostate cancer. It is also a good source of Vitamin B and Vitamin C.
LATEST RECIPES
7,178

views +

3,384

views +

4,727

views +
Personal Tips From The Kitchen
Check out, comment and share your tips