ORIGIN STORY
Garam Masala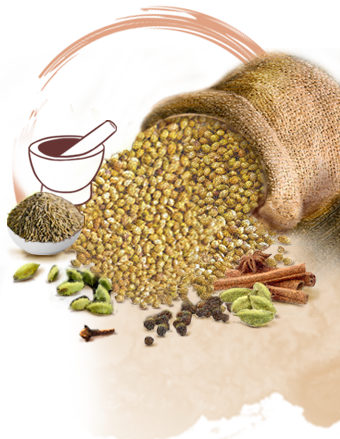 What is Garam Masala?
Say hello to the mother of all masalas, garam masala. Invented by mixing many well-known masalas, such as coriander, cumin, cardamom, cloves, cinnamon, black pepper and fennel, these ingredients are dry roasted/sun dried and ground to a powder.
Discovery
Deep within the Northern states of India, there lay a variety of spices used to enhance flavours. However, as the temperature began to drop, it was realised that something stronger was needed to spice up the food and keep the body warm. And that's how, garam masala came into existence..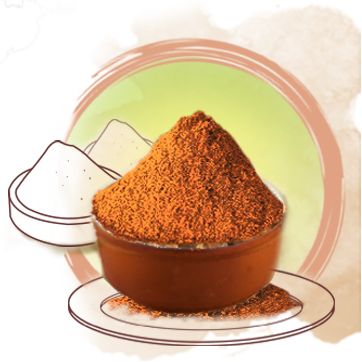 Look and Taste
This fine powder is brick brown in colour with a strong, bitter and pungent taste.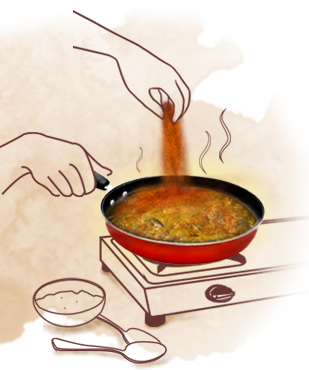 Way to Use It in Cooking
To make sure you get the benefit of this flavourful masala, it should be sprinkled towards the end of cooking. Garam masala is usually used for preparations like curries, gravies, parathas, pulao and biryani, among others.
Cooking tip: Don't cook the masala for more than a couple of minutes, as it tends to make the food bitter.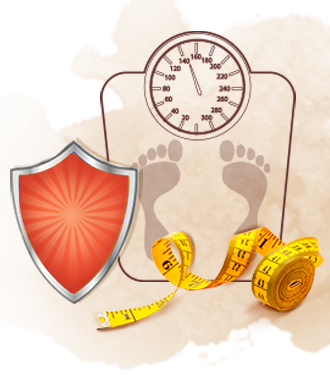 Health Benefits
This super spice has been bestowed upon with powers that help keep your body warm on a cold winter night and boost your immunity and digestion when you feel weak. It is also known to be useful to keep your weight in check.
LATEST RECIPES
7,217

views +

3,435

views +

4,786

views +
Personal Tips From The Kitchen
Check out, comment and share your tips