Aloor Dum, Luchi and Mishti Doi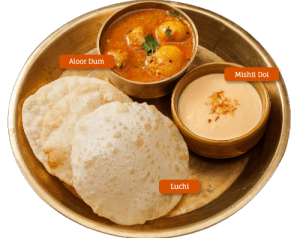 Good food and Bengalis share an inevitable relationship so much so that people say they 'live to eat'. With varied vegetarian foods and sweets, the Bengali meal is always a treat. Luchi and Alur Dom are a typical meal which people savour with relish and it is so popular that no restaurant worth its name would delete it from its menu. It is one of the most popular holiday breakfast. This combination goes well with Mishti Doi served alongside as dessert.
VIEW INDIVIDUAL RECIPES
Aloor Dom
Duration:30 minutes
Serves:2 to 4 people
Authenticity Slice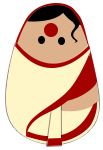 Remember that only baby potatoes should be used to make the Aloor Dom. A good trick is to prick the potatoes with a fork so that they get cooked evenly.
Ingredients
Baby potato (aloo)

(8 to 10)

Onion, grated

(1)

Tomato purée

(½ cup)

Curd (dahi)

(½ cup)

Green chillies (hari mirch), slit vertically

(4)

Ginger (adrak), finely minced

(1 tbsp)

MTR Haldi Turmeric Powder

(½ tsp)

Sugar

(1 tsp)

MTR Lal Mirch Red Chilli Powder

(½ tsp)

Yellow mustard oil (sarson ka tel)

(2 tsp)

Desi ghee

(1 tbsp)

Bay leaf (tejpatta)

(1)

Salt

(1 tsp)

Coriander leaves (hara dhania)

(1 tsp)

MTR Garam Masala

(1 tsp)

Cinnamon (dalchini)

(2 sticks)

Green cardamom (hari elaichi)

(2)

Pepper (kali mirch)

(½ tsp)

Clove (laung)

(3)

Cumin seeds (jeera)

(½ tsp)
Method
Boil and peel the potatoes. Sprinkle on half-a-tsp of salt and half-a-tsp of the MTR Haldi Turmeric Powder and keep aside.
In a kadhai, dry-roast all the spices and let them cool.
In a kadhai, heat oil and fry the potatoes till they turn golden in colour. Drain them and transfer them onto a plate and keep aside.
In the same kadhai, add half-a-tbsp of ghee. Then, toss in the tejpatta and jeera and let them splutter.
Now, add in the green chillies and minced ginger. After a few seconds, put in the onion and keep sautéing till the mix has changed colour.
Next, add in the MTR Garam Masala, the MTR Haldi/Turmeric Powder, sugar and the MTR Lal Mirch/Red Chilli Powder. Keep sautéing for a minute and then pour in the tomato purée.
Once the oil has started to leave the sides of the kadhai, lower the flame and add in the dahi. Keep sautéing.
Then, toss in the potatoes along with a glass of water and bring to a boil.
Let it simmer and keep cooking for 15 more minutes. Then, add in the rest of the MTR Garam Masala and mix well.
Garnish with hara dhania and serve with luchis, or as a side-dish with rice or chappati.
Luchi
Duration:25 minutes
Serves:2 to 4 people
Authenticity Slice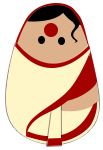 If you want your Luchi to have a super soft texture then add in some extra ghee while kneading the dough, which should ideally be soft and smooth.
Ingredients
Refined wheat flour (maida)

(2 cups)

Desi ghee

(2 tbsp)

Water

(-)

Salt

(to taste)

Oil

(for deep-frying)
Method
In a paraat (big, flat plate with shallow edges), add the maida, ghee and salt. Mix well with the help of a little water, say about 2 tbsp of it. After the first session of mixing, pour in some more water and knead the flour into a soft and smooth dough.
Cover the dough with a moist kitchen napkin and let it rest for 20 minutes.
Make lemon-sized balls of the dough and again cover them with a moist napkin for some more time.
Apply some oil onto the balls and with the help of a rolling pin, flatten each of them out into circles of about 3 to 4 inches diameter.
Heat oil in a kadhai. Once it is hot enough for frying, slowly slide in a rolled Luchi.
Use a metal-slotted spoon to push down and immerse the dough disc deeper into the oil. It should start puffing up in a few seconds' time. When it has fully puffed up, turn it over, let it become a light brown in colour on the other side, and then transfer onto a thali.
Drain any excess oil with the help of a kitchen towel or tissue paper.
Serve the Luchi hot with aloor dom, cholar dal, or any other curry.
Mishti Doi
Duration:30 minutes
Serves:2 to 4 people
Authenticity Slice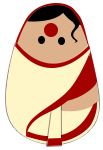 Remember that Mishti Doi never fails to taste great when stored in earthenware pots. While preparing it though, take care to not burn the jaggery. Also, take care not to add curd to the milk while it is hot, or else it will curdle further.
Ingredients
Milk

(1 litre)

Curd (dahi)

(3 to 4 tbsp)

Jaggery (gud)

(300 gm)

Earthen pots (handi)

(for dahi-making )
Method
In a kadhai, boil the milk on a medium flame till it has reduced to half its original volume. Keep stirring intermittently to prevent the milk from scorching. Once done, let the milk cool to a lukewarm temperature.
Meanwhile, add jaggery to a heavy saucepan and let it melt. Use 2 tbsp of water if required.
Next, add the reduced milk to the melted jaggery and mix well till they have blended.
Then, add some dahi to the mixture and stir gently to mix.
Next, pour this mix into a handi and keep in a warm, dark spot for the Mishti Doi to set.
When the Mishti Doi has set (it takes a few hours), refrigerate it for a few hours and then serve.
RELATED RECIPES
3,783

views +

17,917

views +
GET IT RIGHT